Stainless steel sanitary tubes internal surface mechanical polishing machine
Hefei Trancar Industries Co.,Ltd customized design equipment for stainless steel sanitary tubing inner surface abrasive cleaning
and automatic polishing.
Steel santary pipe tubes widely used in the industries of Bio-Fermentation,Pharmaceutical,Life science,Fluid food,Drinks,Dairy,
Wines,UHP Piping system,SEMI & FPD etc.
How to get right rounghness internal surface tubes?Such as ASTM BPE pipes,sanitary tubes,ultralpure tubes Ra<0.4-0.8um.Beside electronic polishing,you could choose TCM-NP mechanical polishing solution.
TCM-NP type mechanical polishing machine is suitable for small diameter stainless steel/metal/Aluminium tube pipe interior surface grinding & polishing,it could polish round stainless steel tube pipe internal surface with good mirror surface.Such as semiconductor tube,Ss sanitary tube,Industrial water supply and drainage pipe,factory sewage pipe,stainless steel sanitary pipe,stainless steel pipe for medical equipment,stainless steel pipe for hardware,,stainless steel automobile exhaust pipe,auto parts stainless steel pipe,heat exchanger stainless steel pipe,filter stainless steel Tube,commercial exhibition stainless steel tube etc.TCM-NP tube internal mechanical polishing machine are widely used in the field of medical,chemical,environmental purification,food and beverage,as well as water filtration.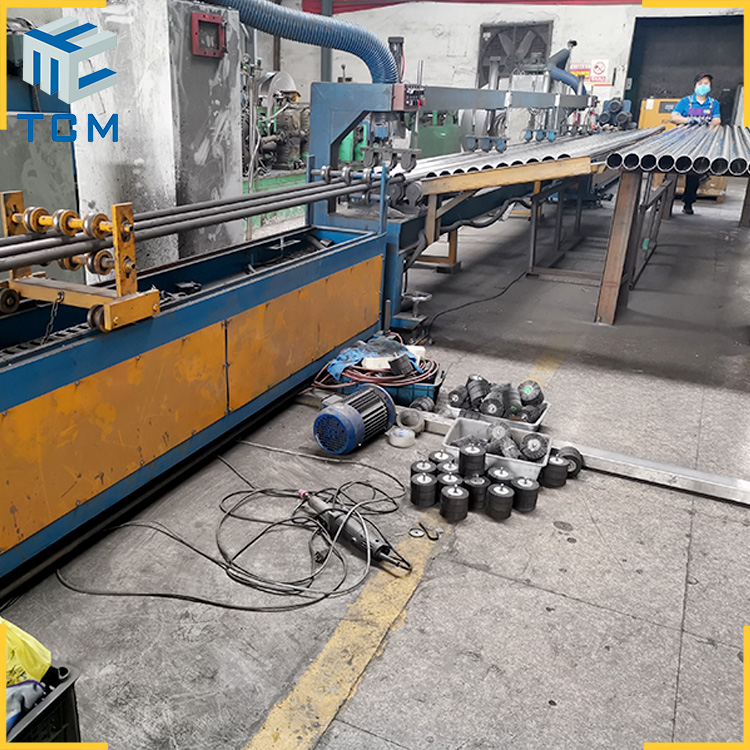 SPECIFICATIONS FOR TCM-NP Steel tube inner mechanical polishing machine

Available polishing tube pipe data
(working capacity)

Tube Diameter

A:16-89

B:89-114

C:114-219

mm

Max. Length

6m,7m,8m

mm

Polishing precision

Surface roughness(Ra)

<= 0.8-1.6

μm

Machine Weight

/

2500

KG

Outer Dimension

(L x W x H)

/

15500x3000x1200

mm

Input Total Power

/

27

KW

Power Supply

380V 415V / 50Hz 60HZ / 3p or Customization

Produce Efficiency

/

6~12

m2/Hour/Head

Suitable Polishing Material

Custom design grinding wheels
TCM-NP Polishing machine suitable for standard BPE ISO 2037 Steel tubes internal polishing:
Diameter:25mm/38mm/51mm/63.5mm/76.1mm/101.6mm etc
Length:6100mm Custom design service is available
For Ss tube inner polishing machine video please click.Or contact us at contact@trancarindustries.com.
#sanitarytube #BPEtubing #tubepolishingmachine #chinapolishingmachine #tubeinternalmechanicalpolishingmachine