3-rollers hydraulic cone rolling machine steel conical cover bender From Trancar Industries China
Trancar Industries Model TCM-CR rollers hydraulic cone rolling machine steel conical cover bender
is designed for making folding steel conical tank caps,conical cones based on clients requirements.
Trancar Industries 3 rollers hydraulic bending machine amount with different capacity hydraulic
power station could fold different thickness & dimensions carbon steel and stainless steel conical
cones accordingly.It's widely used in the fields of petrochemical industry/Organic fuel,Organic
fuel production,Pharmaceutical/CIP Plant,Chemical & Cosmetic industry,Steel tank fabrication
industries etc.
3 Rollers hydraulic cone rolling machine steel conical cover bender parameter:
No Standard machine providing Customs design equipment
Normal configuration(customs design acceptable)

Cone Diameter

20mm-5000mm

Machine Dimension

(L×W×H) 3500*1500*2000

Cone thickness

1-12mm (Stainless steel/Carbon steel/)

Input total Power

15 kw

Power Supply

380V 415V / 50Hz 60HZ / 3p or Customization

Machine Weight

/

2500kg

Color

Grey/Green/Blue/Red/Yellow Custom design
#Conerollingmachine #conebendingmachine #conicalconefoldingmachine #hydraulicrollingmachine #threeshaftsconehydraulicbendingmachine

Custom design service is available.Confirm follow data about your required steel cone
with us,High efficiency cone rolling solution will figure out.Such as cone hole diameter
ranges,side length.thickness,cone height etc.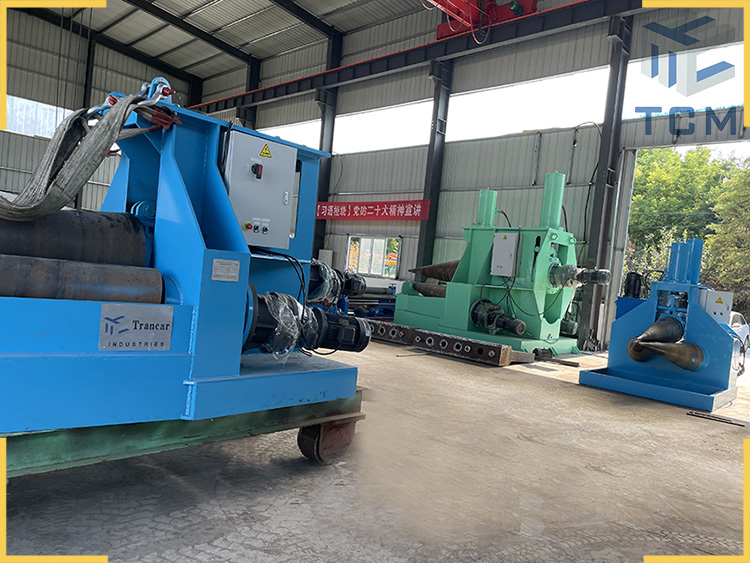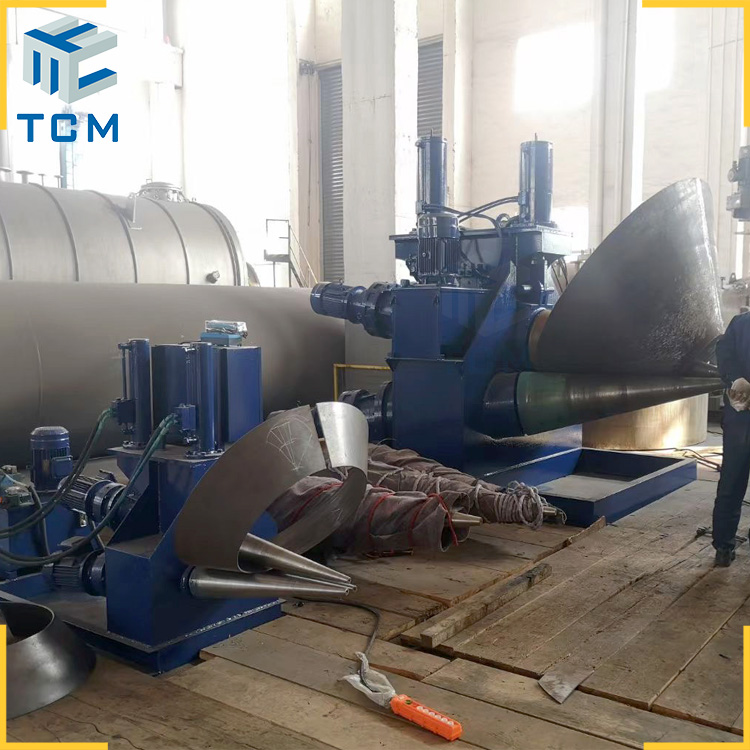 Contact Trancar for more steel cone rolling solutions & equipments:

Video please click Video.Or contact us at contact@trancarindustries.com.