Stainless Steel dish end CNC polishing machine Trancar Industries
Steel tank head polishing machine,steel dish head CNC full automatic polsihing machine from China.
TCM-CNC-D column and boom manipulator polishing machine is CNC full automation polishing machine for stainless steel tank dish end surface polishing,steel tank end surface grinding and steel tank head surface buffing.It could process steel products' inner and exteriors.And widely used in stainless steel Elliptical head,flat bottom head,torispherical head,conical head and hemispherical heads manufacturers and fabricators. Trancar Industries company fabricating CNC polishing machine based on client's dish ends dimensions.
TCM CNC polishing machine is made up of metal beam,column,machine base(foot),control cabinet and turntable,also with Siemens brand or Danfo brand CNC program,More than 100 polishing programs could be set in our CNC polishing machine.Using impeller with different grinding mesh grit to meet the demand on polishing.At the same time,both abrasive sanding belts and grinding wheels are available on Trancar steel dish end CNC polishing machine.
Trancar Indsutries dish end CNC polishing machines are widely used in the fields of pharmaceutical,medical machinery,food & beverages,water purification,Pressure vessel,Paper and pulp industry,Fine chemical,Petrochemical,biochemistry,petroleum pipeline,Cosmetic,waste water treatment,Semiconductor industry,Photovoltaic industry etc.
Trancar CNC dish end polishing machine parameter:
Normal configuration(customer design acceptable)

Dish end size

Outside diameter

300~5000mm

Inner diameter

500~5000mm

Height/Depth

Max.750/1500/2000mm

Control system

SIEMENS CNC program

Danfo CNC program

Turntable Max.loading capacity

1 Ton / 2 Ton /5 Ton / 10 Ton for option or custom design 15 Ton,20 Ton.

Polishing Precision

Surface roughness(Ra)

<=0.25μm

Production Efficiency

Polishing working speed

6~12 m2/h

Total Dimension

Machine Dimension

4500*1600*3080mm

Column Dimension

300x400x8 mm

Beam Dimension

150x250x6 mm

Input total Power

/

15 kw

Power Supply

380V 415V / 50Hz 60HZ / 3p or Customization

Machine Weight

/

3000kg

Color

Grey/Green/Blue/Red/Yellow Custom design

Suitable Polishing Materials

Abrasive sanding belts,grinding wheels.

(flap/cloth/ emery/Nylon wheel etc)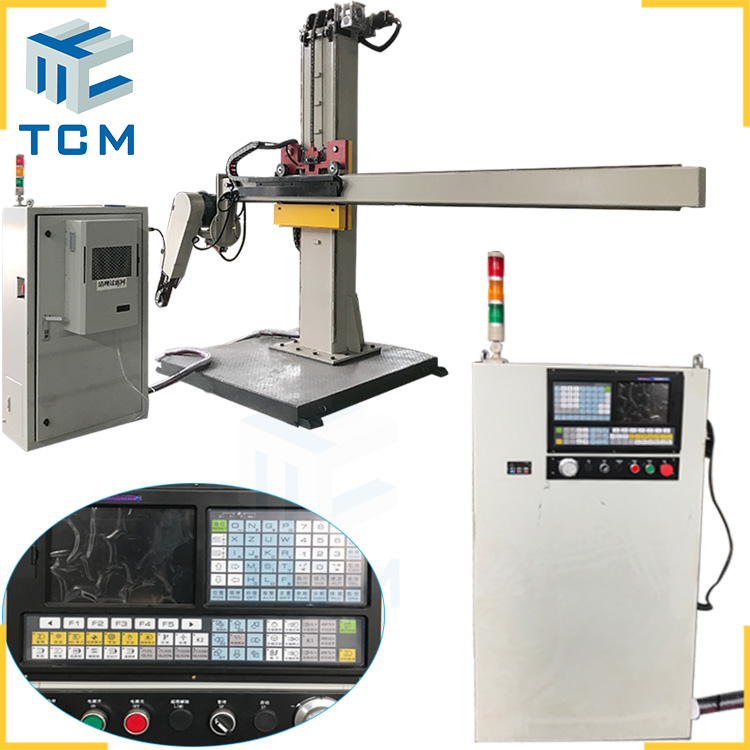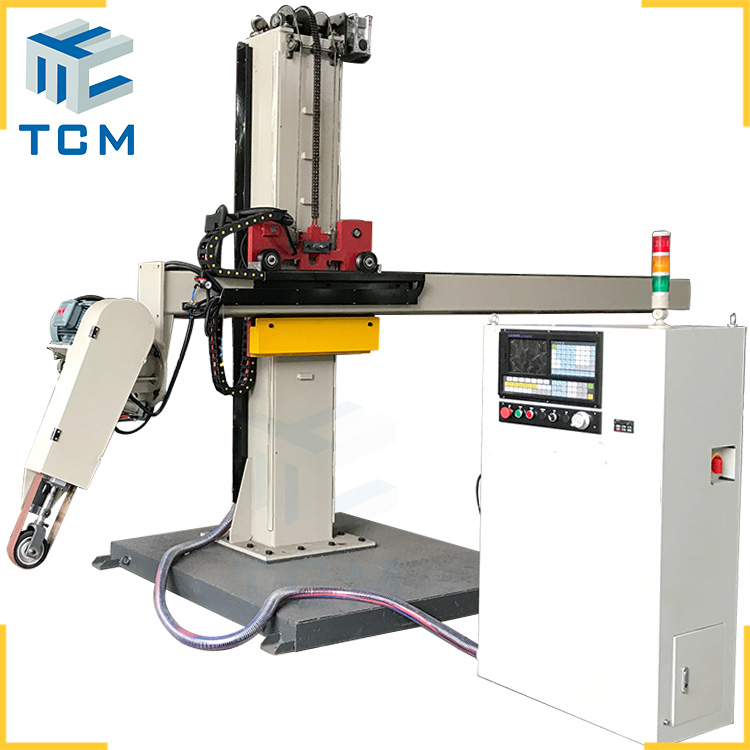 Trancar Indsutries Machinery's packaging and delivery: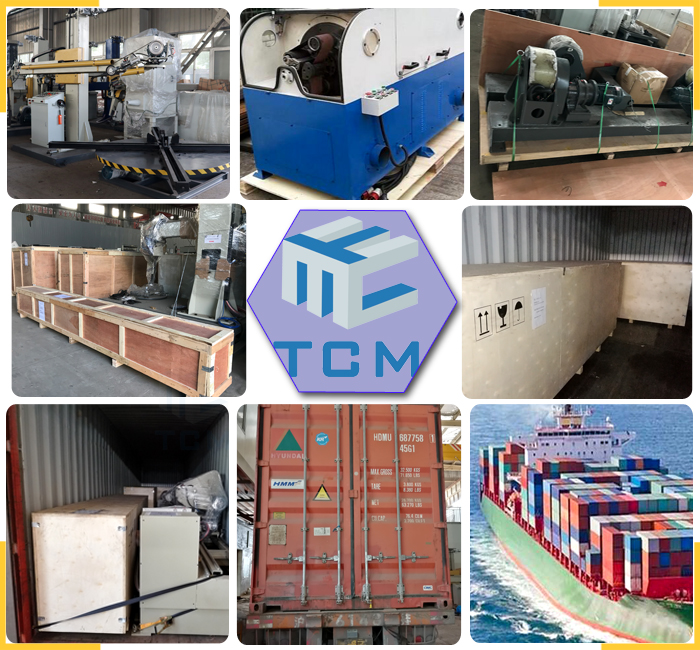 Related TCM machines recommend:
Beside steel dish head CNC polishing machine,Hefei Trancar Industries also provide
Flat sheet welded joints grinder,Steel tank shell polishing machine,PLC automation polishing machine,welded joints planishing equipments etc.CNC polishing machine #dishendpolishingmachine #tankcappolishingmachine #chinatankpolishingmachine #CNCpolishingmachine #jotunpolishingmachine
Contact for more best price steel surface CNC automatic grinding machine.contact@trancarindustries.com.