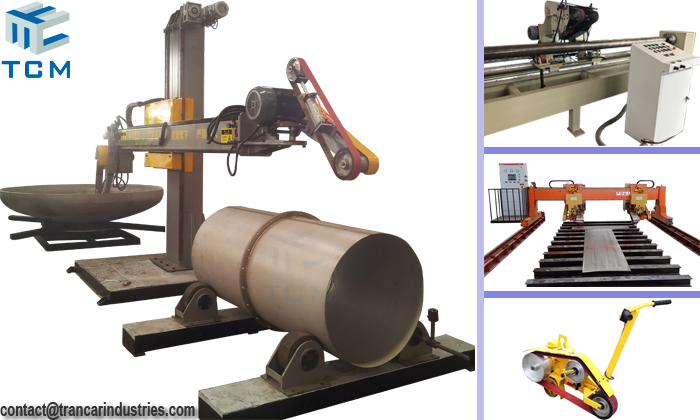 Like other machines,our automatic polishing machine also need maintain every month or year.


Removing the dust on beam rail every month.After one month's working,Polish machine beam rail must have some dust on it,you need to clean it and then put some lubricating oil on it,which could keep rail far away rusk and keep lower resistance.And then better performance on beam movement.


For gearbox(reducer),especially polishing machine column top gearbox,tank roller gearbox and dish head rotary turntable gearbox,46# oils need to be added after one year working.or it will be easy get broken.


Regarding control cabinet,which is the location of electronic elements,such as electronic switch,Schneider components,Delta VFD.You need clean them with dry duster and couldn't blow it with air compressor.Due to most dust is metal once the metal dust blowed into cabinet,it will add the risk of cabinet short circuit.


With good maintain on time,stainless steel automatic polishing machine will have longer life time and save more produce cost for your esteemed company.